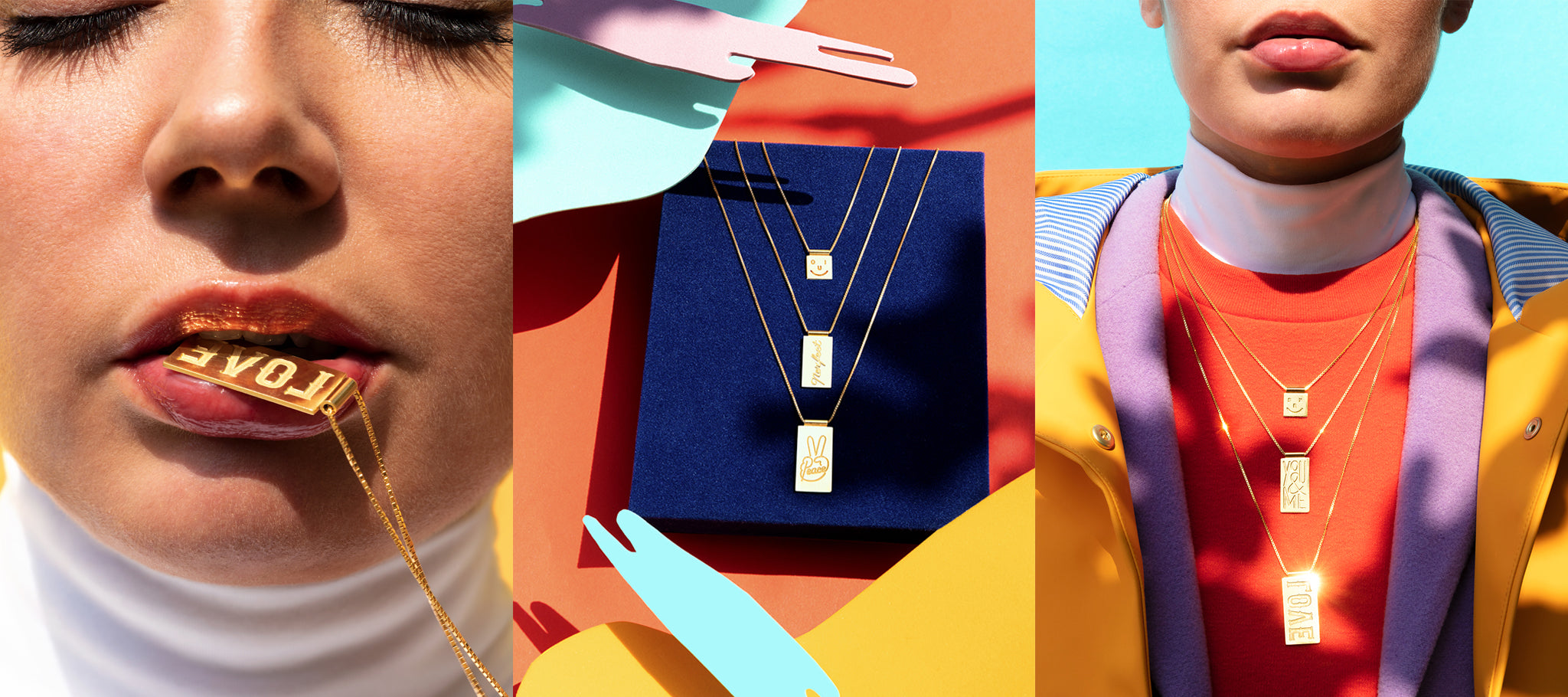 The Boyscouts x Ceizer
We created a mini collection around love at first sight in collaboration with typographical artist Ceizer. The collection is a crossover between our jewelry and Ceizer's graphic artwork, where timelessness is combined with the spirit of now. The result is three unique necklaces stamped front and back. Every design has a strong message. You can wear each necklace separately or together, just mix and match to create your own story.

Every The Boyscouts x Ceizer trophy is produced in a limited edition of a hundred of each design and is available in sterling silver and 18kt gold plated silver.