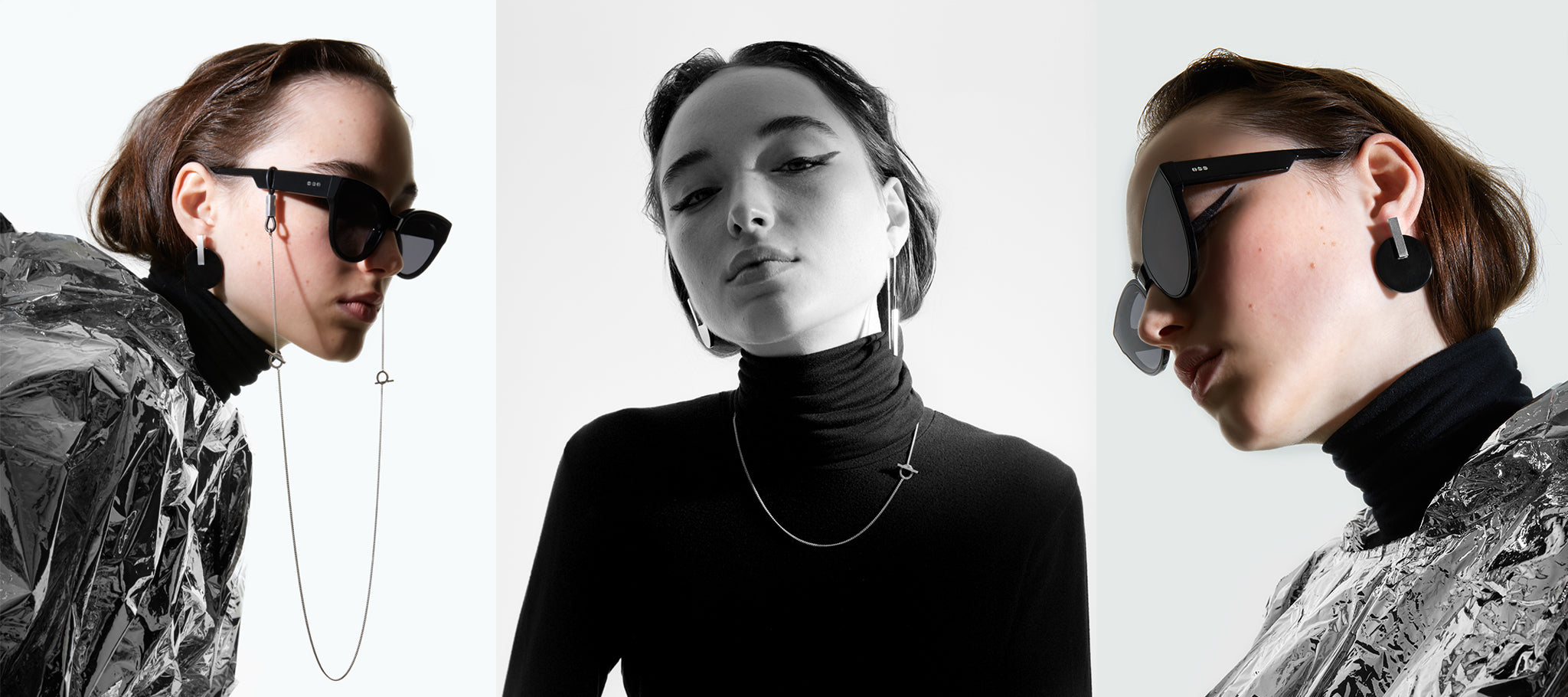 The Boyscouts x KOMONO
Komono invited The Boyscouts into the world beyond the lens, inside the dream. We connected off the track, on the edge. In a world full of detail we zoomed in. As we looked closer we felt the urge to magnify. The result of this minimalistic dialogue, is in your hands.
This capsule collection contains a customized pair of sunglasses, a complementary necklace that can be transformed into an eyewear chain and two pairs of earrings. 
All items are designed with care especially for KOMONO and are available while stock lasts.