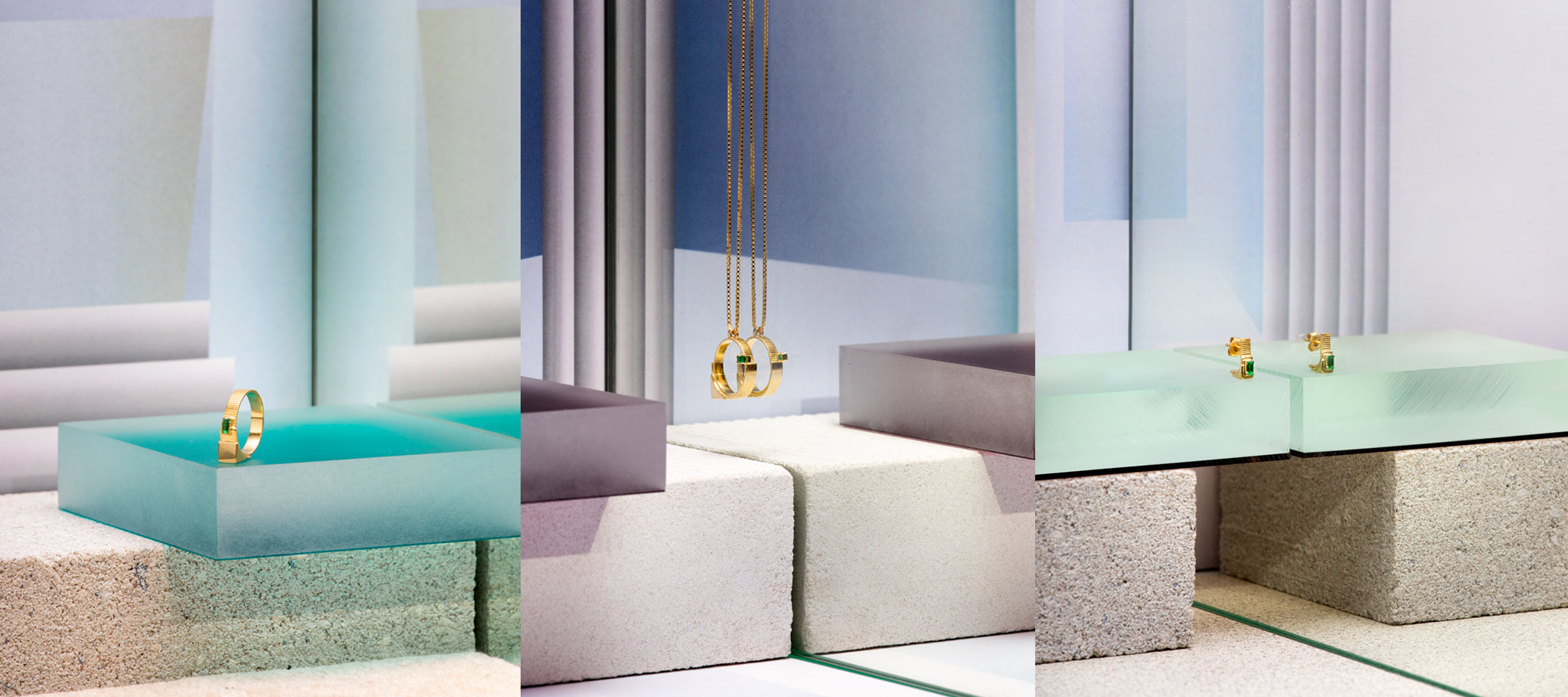 The Boyscouts x Mae Engelgeer
Mae Engelgeer and Zelda Beauchampet combine their joint signatures, characterized by a graphic style and playful elements.
For this collaboration the two designers were inspired by Brutalist architecture and Art Deco. The angular design language of Brutalism can be recognized in the geometric lines and the way in which the gemstone is set. The designs are finished with intricate details derived from Art Deco, such as engravings and layered designs.
The 'Refined Brutalism' collection is available in 14kt gold plated silver as well as 14kt gold - both made from sustainably recycled gold and/or silver. Just like all jewelry of The Boyscouts the designs of this capsule collection are handmade locally in the Rotterdam studio.