Djojo & Versteeg x The Boyscouts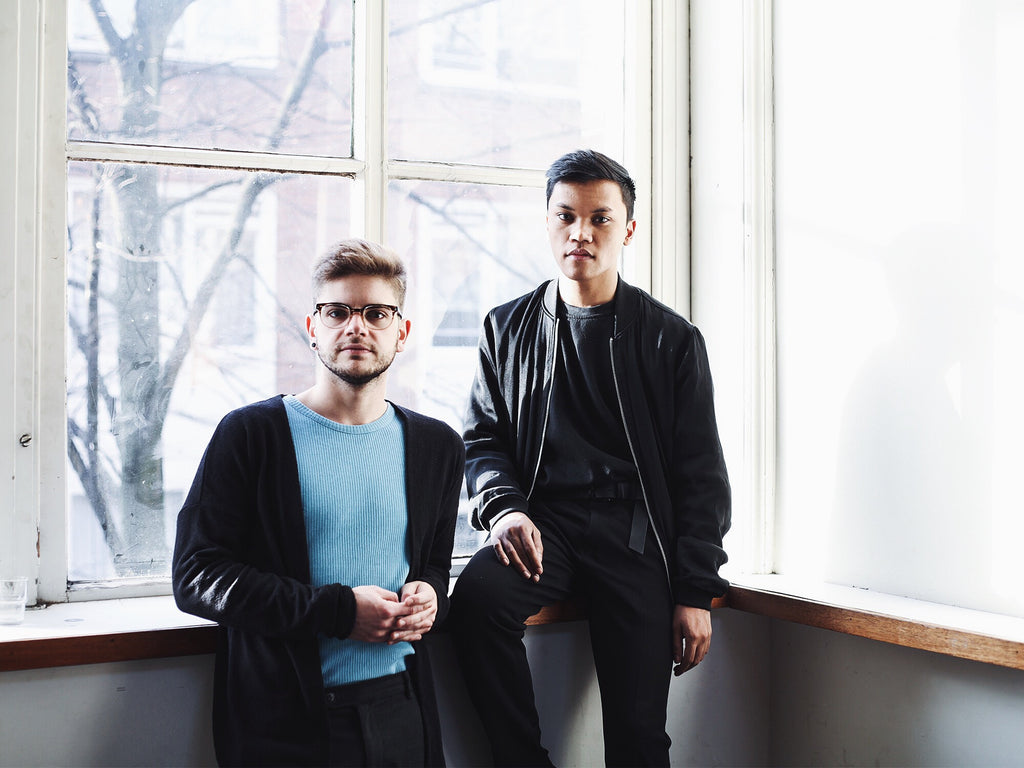 Danny met Versteeg in 2012 in a nightclub in Rotterdam at a party called Disco Flamingo. They talked, decided to work together and became an item. The relationship didn't last but they are a couple nonetheless. 'Sure, we argue, but because we know each other so well, it works.' Their oeuvre consists of dreamy rawness as they combine their photography skills with experimental make-up artistry. 'In this collaboration we wanted to show how the timeless and modern design of the The Boyscouts fits men as well as women.'


 
About Gender
'Gender has always been a topic. We feel the liberty to experiment with the concept of gender identity. Our work raises questions about this and we like it that way, we like to start that conversation. First and most importantly, we feel there's beauty in the human body. The esthetics of what people look like appeals to us. Secondly, we provoke ideas people have on gender and hope to eliminate preconceptions in the process. Mind you, we always approach the subject, or the taboo if you will, in a positive manner.'
One vision 
Rik is the photographer and Danny develops concepts and is the make-up artist. Together they have one goal:
'To get people to think about something they otherwise wouldn't think about, that's what we try to accomplish. Our style developed over time, it has become more specific. We use humor, fantasy and esthetics. Our inspirations stem from gender theory, mythology and technology. Also the city of Rotterdam is a big inspiration to us. There's so much freedom and open-mindedness, we woulnd't want to be anywhere else.'



Djojo & Versteeg x The Boyscouts
'We wanted to work with The Boyscouts because we find it interesting that the brand works with geometric, graphic shapes and yet it still feels organic. It's like the shapes flow. It's such detailed work and you made it look easy. However, we recognize it isn't easy. It's hard to clean shapes up like that and we admire that.
In the images we created, we tried to find balance between femininity and masculinity. The Boyscouts design is elegant and minimalistic and can be worn by both men and women. But jewelry itself is associated with a feminine softness. We wanted to contrast that softness with what we, in current times, consider manly. After we shot the photos, we applied analogue collage-techniques to add that extra layer that you might consider part of our signature.
(Curious about the result of the series? Visit our Instagram & Facebook page.) 


 
What's next
'What we're aiming for in the future? That changes almost monthly. For now, we just want to create what we actually want to create and be able to make a living doing that. At the moment we both still have jobs. Hopefully that'll change in the near future.'
Would you like to leaf through more of Djojo&Versteeg's work? Check their website or Instagram-account for a dosage of visual artistry.