Last days of the Hunt | How to wear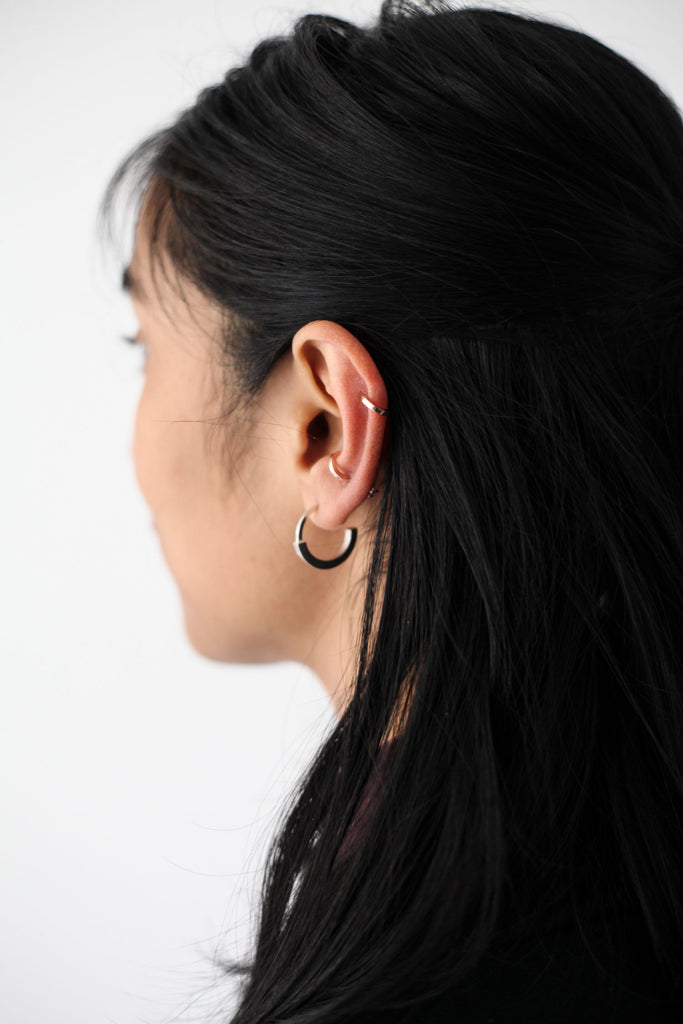 If you are familiar with our Treasure Hunt, you know that the trophies that are a part of the hunt come at a friendly discount. Normally the discount is 15%, but for a short period of time we have upped the discount to 25%. This lasts until March 12th. 
Two reasons why you need to be quick:
1. March 12th the discount goes back to 15% instead of 25%.
2. Some items are making a guest appearance and will be eliminated from the Treasure Hunt when everything goes back to normal. 
We understand you might be browsing and debating what to choose. Maybe you're figuring out what to mix and match. We want to help. So here's a tour of the items, the possible combinations and a few unique items that'll are only making a flash appearance in this collection.
Earring Volt Wire Hexagon gold - Earring Sprint Pin Matt Gold - Earring Phase S Rose 
Earring Pack matt gold 
Ring Garner Round silver - Ring Convex rose
Earring Phase L silver - Earring Phase S rose - Earring Phase S silver
Ring Trail matt gold - Ring Rivet silver - Ring Shield rose - Ring Vortex gold 
Earring Rivet Pin gold - Earring Frontier S rose 
Ring Shield rose - Ring Garner Round silver - Ring Arise silver 
Earring Sprint silver - Earring Frontier L 
Ring Trove Matt gold - Ring Sprint gold 
Bracelet Hexagon Rose - Ring Rivet silver - Ring shield rose - Ring Arise rose