The Boyscouts teams up with Ceizer for Limited Edition Collection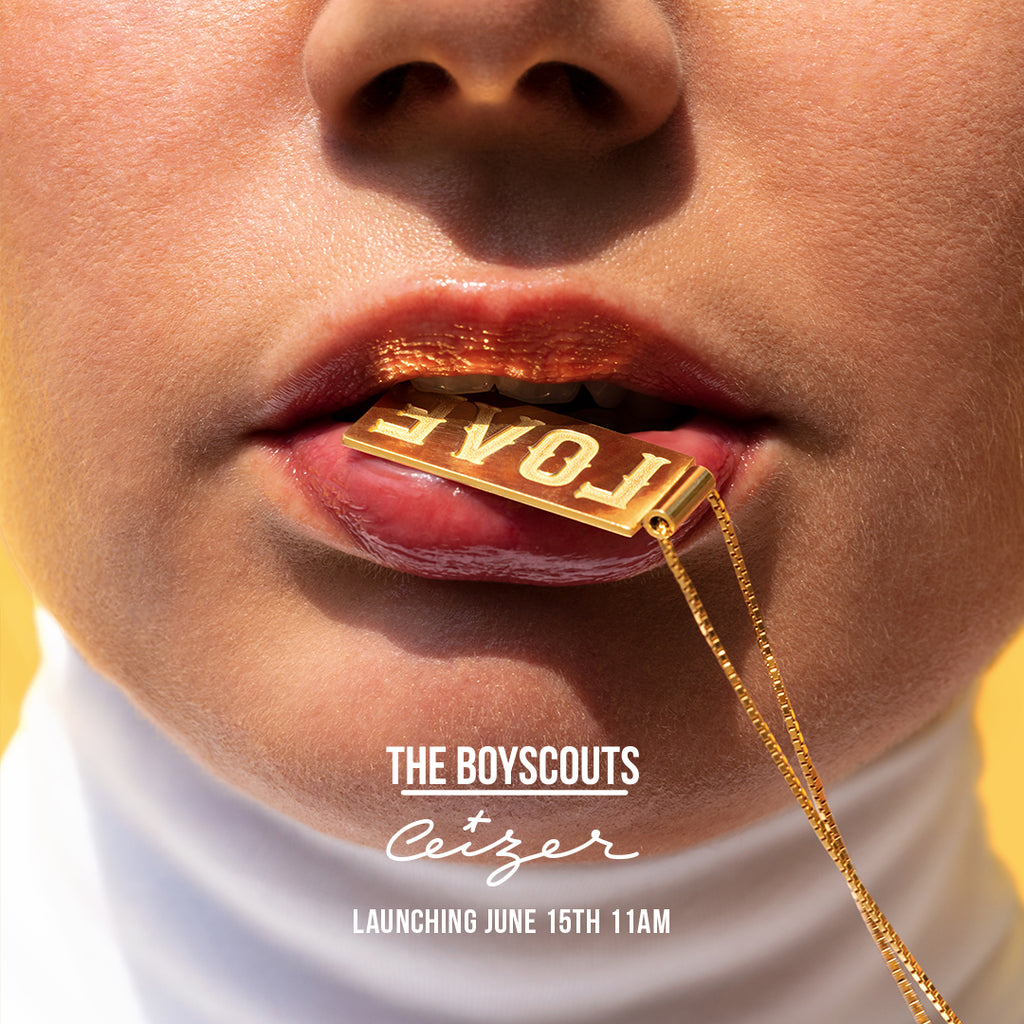 The Boyscouts created a mini collection around love at first sight in collaboration with typographical artist Ceizer. This limited collection of three necklaces will be launched on June 15th 11 AM (CEST) in selected stores and online.
The Boyscouts and Ceizer met in Paris and their spark unraveled quickly. The outcome is a crossover between The Boyscouts jewelry and Ceizer's graphic artwork, where timelessness is combined with the spirit of now. The result is three unique necklaces stamped front and back. Every design has a strong message. You can wear each necklace separately or together, just mix and match to create your own story.
Every The Boyscouts x Ceizer trophy is produced in a limited edition of a hundred of each design and is available in sterling silver and 18kt gold plated silver.
Together with Groos, POP boutique, DIV damesboudoir, Silver&Stone, À Rebours Paris and Lockwood - Avenue, this special edition will be launched in stores and via our website www.theboyscouts.com
About Ceizer
Pieter Ceizer is a typographical artist and designer living and working in Paris, France. Ceizer's choice of words, phrases and subject matter are empowering, humoristic and poetic. Next, to his independent art and clothing brand, Ceizer worked in collaboration with several brands among which Nike, adidas, Levi's and Colette. Find Ceizer's work: www.studioceizer.com
Launch party
On FridayJune 15th we invite you to join us for drinks by Pinky Rose and Bobby's Gin in our flagship store in Rotterdam. No RSVP needed, just be there and get yours. 

Friday, June 15th
5PM-8PM 
Diergaardesingel 60a
3014 AD Rotterdam

See you there!