Nina Fernande x The Boyscouts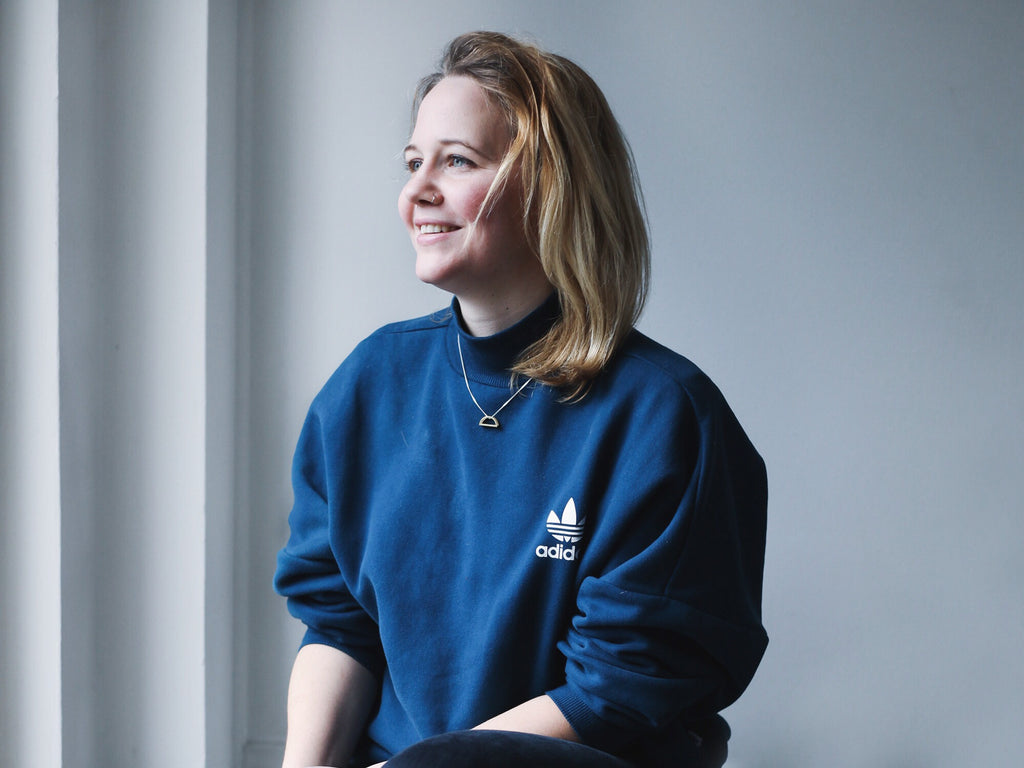 You might know Nina Fernande from her published work in Vers Beton, her solo expo at the New Chique gallery or maybe you've seen her perform with her band Ulla and the Koala's. She has been around the town since she started her studies at the Willem de Kooning but she grew up in a small town. Her parents, both artists, always stimulated Nina Fernande to be creative and her love for design and drawing developed over time. Nina surprises with new worlds, sometimes on canvas, sometimes painted on cars. Whatever the medium, she offers food for thought.   
We asked Nina to create three images inspired by our trophies and she did what she does best: she created worlds. We sat down at her studio in Rotterdam and talked about the past, the present and the future.
Childhood
'When I look at drawings I made when I was little, I feel it still resembles the work I make now. The fundamental aesthetics I work with are really strong, and I can't imagine to not
have that skill. Growing up surrounded by artists has definitely contributed to my style and skillset. My mom and dad often took out the time to draw, paint or saw with me. And they've always been supportive of my creative career.' 
Superheroes
Nina shows us a book from Gerd Arntz that sits on her desk. She leafs through it and shows us a selection of his graphic work. 'I like his simple visual language. The combination between graphic elements and illustrations attracts me. And of course the work of Keith Haring I find inspiring. He's an example for many artists like me. 
If I would describe my work there's only one word that comes in mind: happy. With my work I try to convey positive vibes. If I'm able to do that I feel I've reached the highest goal.'
Nina Fernande x The Boyscouts
'The way The Boyscouts works with shapes intrigues me. The pure shapes, clean aesthetics and usage of geometry is something I'm drawn to as well. For this collab I've tried to add something extra to that. I wanted it to be an extension of what was already there, with touch of fun added to it. I'm really content with the final results. It turned out exactly how I had envisioned it.'
Can't wait to see the result of the series? Visit our Instagram & Facebook page.
Future plans
'In February I go to Portugal. For an unknown period of time I'm going to live and work there. I felt like I needed a change: a different environment, different people and hopefully that will result in different work. I gave up my workspace, my home, and part-time job. It's exciting and scary at the same time but I try to seek new opportunities and experiences. The last time I was in Portugal I met a group of people and made my first graffiti, which was a dream come true. My inner child was out of control.' She laughs. 'I'm also planning on hosting another exhibition in Porto and aside from that I will see what comes my way. Can't wait to jump into this new adventure and see where it takes me.'
We hope she comes out swinging. Follow Nina's adventures here.